We are on a mission to ensure the world neither wants, needs or uses disposable cups. We have designed and manufactured the world's first barista standard reusable cup. Designed for the coffee maker, our products elevate the taste and drinking pleasure of coffee on the go.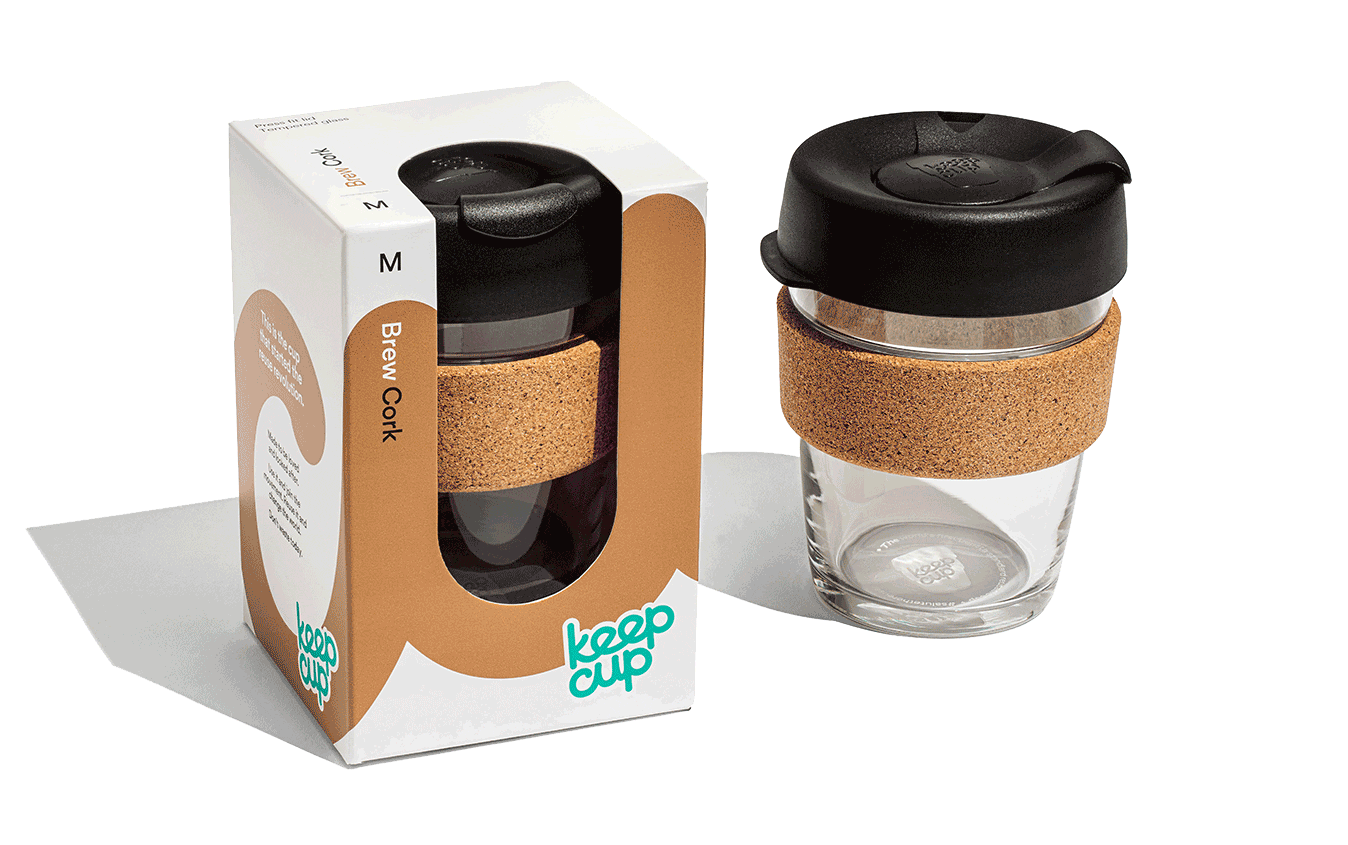 Made to be loved and looked after.
Use it and join the revolution, reuse it and change the world.
Don't waste today.
The world's first barista standard reusable coffee cup
Barista standard
For the coffee maker. Our drafted vessel ensures the perfect pour, and fits under coffee machine group heads, keeping extraction and crema intact. KeepCup sizes replicate industry standard single-use cup volumes for the right coffee-to-milk ratio, ease of cafe workflow and speed of service.
Designed for drinking pleasure on the go
Our splashproof, press fit lid allows room for your nose, while the mouthpiece ensures optimal liquid flow and aroma release. Lovely to drink from with the lid on or off, it's lightweight, easy to carry and fits comfortably in your hand and cup holders.
Doing good business
1% of all sales revenue is given to protect the environment, and as a single-use free business, we help convert people and organisations into committed reusers. We're BCorp certified, which means we measure our impact to improve social and environmental performance. We manufacture locally where possible, and all products are hand-assembled in our warehouses to keep jobs in local communities.
Hygienic and easy to look after
The plug closure keeps the mouthpiece covered when not in use, and our products are easily assembled to make cleaning and care easy. All our products are independently lab tested to ensure they're free from BPA, BPS, phthalates including DEHP, lead and cadmium.
Made to last
KeepCup is designed using durable parts made fit for purpose. Modular design means our components fit across multiple products so you can replace the part, not the product