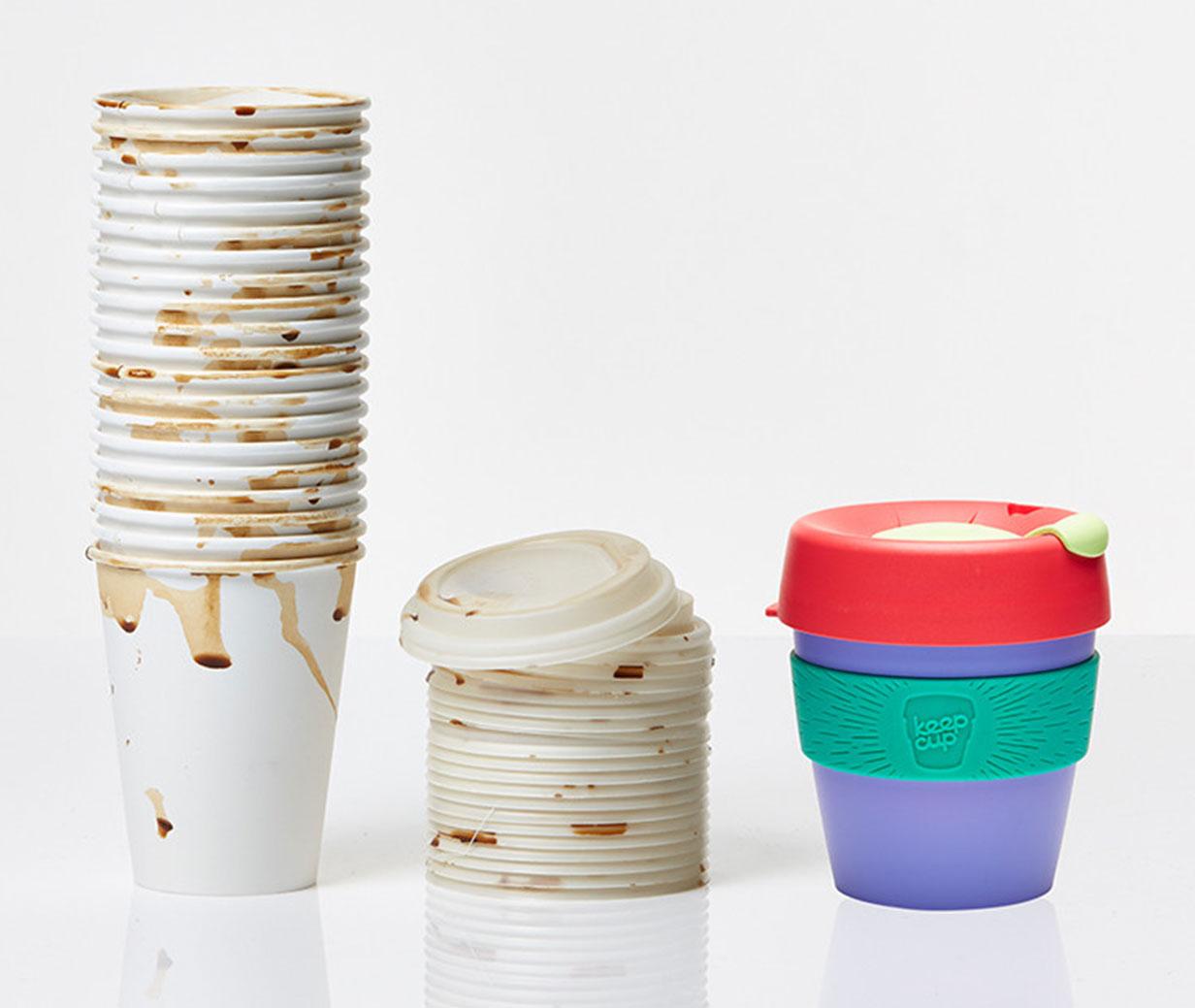 Is plastic really that bad?
Jun 26, 2019
4 min(s) read
So, you're swearing off plastic. It's a noble goal in a world clogged with unnecessary waste.
But how will you take your coffee? In a KeepCup, a coffee husk cup, bamboo cup or single-use paper cup?
Well, none of the above are going to work for you. All these products are likely to be made from plastic - your coffee husk cup is primarily polypropylene, your bamboo cup uses melamine as a binder and your single-use paper cup has a layer of polyethylene to protect the outer material from the hot, acidic coffee within.
In fact, there's enough plastic in 23 single-use paper cups to make one small KeepCup Original.
Let's take a closer look
In today's conversation about single-use and going plastic-free, too often all plastics are tarred with the same brush.
It's not the material that's the problem, it's how we use it.
Single-use plastic is clogging our oceans, river systems and landfills.
We know the stats. Around 40 percent of all plastic around the world is used just once before being discarded. 18 billion pounds of plastic waste floods our oceans each year, equivalent to five grocery bags of rubbish per foot of coastline around the world.
We need a global shift from single-use to reuse, driven by individual changemakers, businesses and governments.
This is a problem of plastic waste, not plastic as a material. If we swore off it altogether, we'd be without our cars, phones, computers and much more.
As Plastic Free July Founder Rebecca Prince-Ruiz says:
"It's not a world without plastic, it's a world without plastic waste."
Plastic, when used responsibly, is a valuable resource that is fit for purpose and can support reuse.
We use plastic (BPA/BPS free) in our KeepCup Originals because it's lightweight, durable and fit for purpose for coffee on the go. It has low embodied energy in manufacture and exact tolerances, which reduces waste on the factory floor. It's also lightweight and stackable, bringing down the environmental cost of freight.
Plastic is recyclable, but this system is in crisis all over the world. We chose plastic because it is readily collected in many countries, but we now know this does not guarantee that it will make it to a recycling facility.
The next step of our plastics journey sees us investing in circular solutions, partnering with manufacturers in the UK and Australia to commercially recycle our products at end of life.
While we advocate strongly for action on unnecessary single-use plastics, we recognise that the material itself, when used well, can be part of the solution.
Here's to a more nuanced discussion that recognises the difference between plastic as a resource and plastic as waste.